Control lake weeds so they don't ruin your summer?
How to determine if this product is right for you:
Answer these 3 questions.
Does your waterfront have non-native weeds that impede use of the area?
Is the area's depth more than 2 feet with little in the way of wave action?
Are you able to do minimal work to install ?
If you answered Yes to these questions this product may be right for you.
This product is made with the lakefront Property owner in mind. It is easy to deploy and maintain, and doesn't affect the environment. LBBs will last for years and can be deployed in several different configurations. We have included all the materials for your installation except the Rebar which can be purchased locally. The following are examples of installations that home owners like yourself have done.
Lake Bottom Blanket Setups – 4 different images
The cost of the product can only be determined by how it's used. If used as described, moving it 3 times during the course of a season the per square foot cost approach zero in the second year. Reusable, 100% effective for years of lake weed control (LBB40 moved 3 times 1st year equals $0.21 per sq ft.)
Links: Customer reviews »–installation videos »–Buy NOW »
---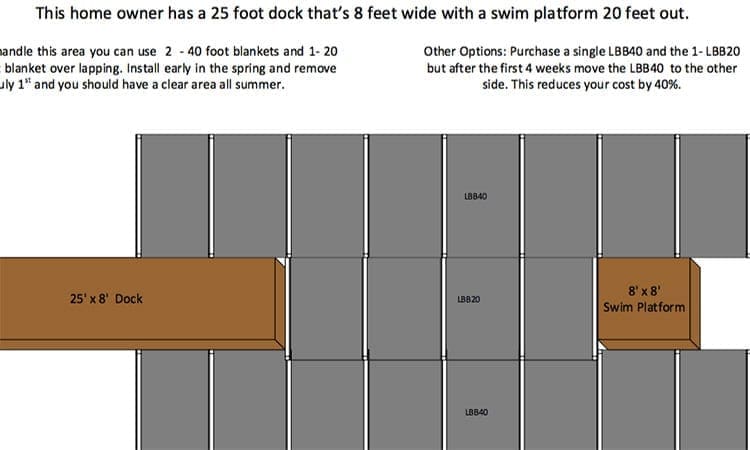 This home owner has a 25 foot dock that's 8 feet wide with a swim platform 20 feet out.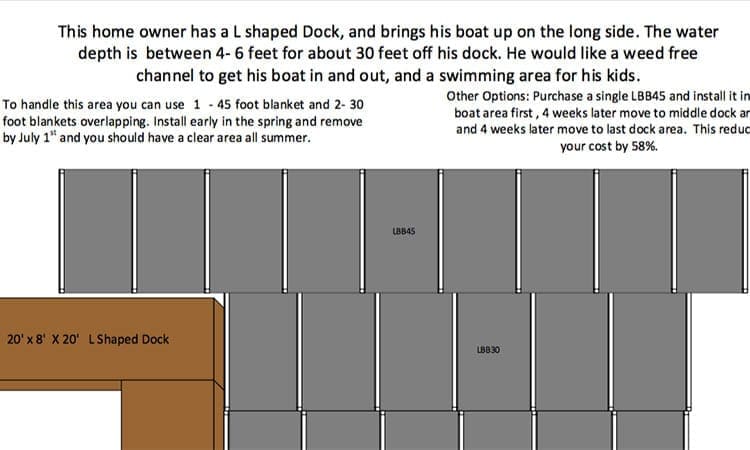 This home owner has an L shaped Dock, and brings his boat up on the long side. The water depth is between 4- 6 feet for about 30 feet off his dock. He would like a weed free channel to get his boat in and out, and a swimming area for his kids.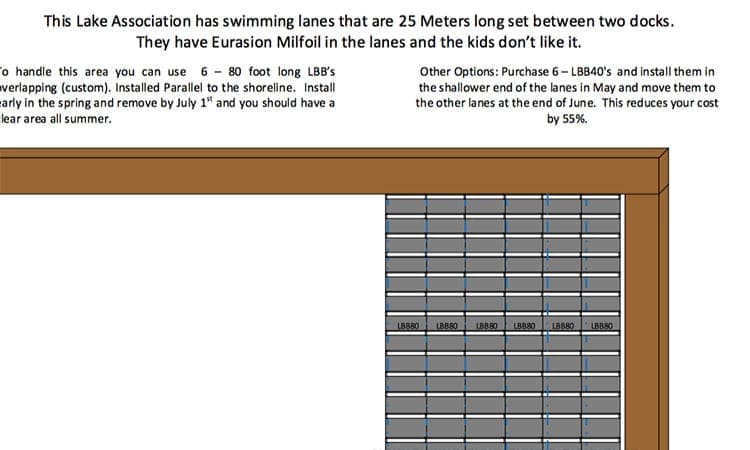 This Lake Association has swimming lanes that are 25 Meters long set between two docks. They have Eurasian Milfoil in the lanes and the kids don't like it.
---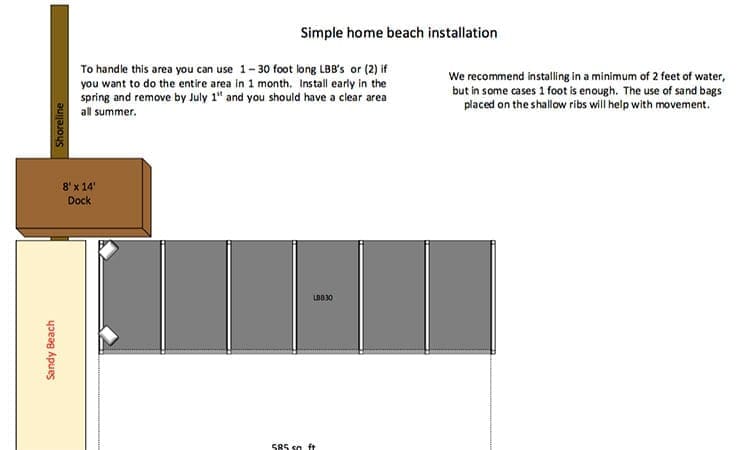 Simple home beach installation, To handle this area you can use 1 – 30 foot long LBB or (2) if you want to do the entire area in 1 month